Low Molecular Weight Polyethylene Waxes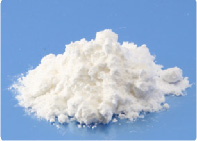 Low-molecular-weight polyethylene waxes for a wide range of applications.
Applications include additives in crayons and candles, hot melt adhesives, traffic paint, lubricants for PVC pipes, etc.
Applications
Hot melt adhesives, PVC compound stabilizers, Traffic paints, Antiblocking agents, Pigment dispersing agents, Printing inks, Crayons, Pastels, Calcium carbonate masterbatches, Candles, Plastic additive agents.
Appearance
Granule
■Neowax
Name of Products
Composition
Appearance
Melting Point
(℃)
Viscosity
(mPa・s/125℃)
CAS RN
Packing
Neowax
Polyethylene wax
Granule
100 - 120
500 max
9002-88-4
20kgs Bag