Terpene Resin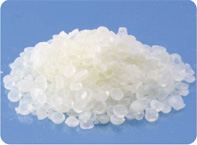 YS RESIN PX is a typical terpene resin compatible with a wide range of elastomers. It is a tackifying resin derived solely from renewable materials and displays excellent adhesive properties.
A resin polymerized from terpene monomers
Tackifying resin with properties of thermoplasticity
YS RESIN PX1150N is compliant with standards for pharmaceutical excipients and is registered as a pharmaceutical tackifier with the US FDA Drug Master Files.
Applications
Tackifiers, Adhesives, Lacquers, Printing inks
Appearance
Bead
■YS RESIN PX
Name of Products
Appearance
Softening Point
(℃)
Color
CAS RN
Packing
YS RESIN PX1250
Bead
125±5
GS 5 max
88992-81-8
and other
20kgs Bag
YS RESIN PX1150
Bead
115±5
GS 5 max
88992-81-8
and other
20kgs Bag
YS RESIN PX1000
Bead
100±5
GS 5 max
88992-81-8
and other
20kgs Bag
YS RESIN PX800
Bead
or Block
80±5
GS 5 max
88992-81-8
and other
20kgs Bag
■YS RESIN PXN
Name of Products
Appearance
Softening Point
(℃)
Color
CAS RN
Packing
YS RESIN PX1150N
Bead
115±5
GS 5 max
31393-98-3
and other
20kgs Bag
YS RESIN PX300N
Viscosity pale
yellow liquid
30±5
GS 5 max
31393-98-3
and other
15kgs Tin Can